Solar Installers in Buffalo, NY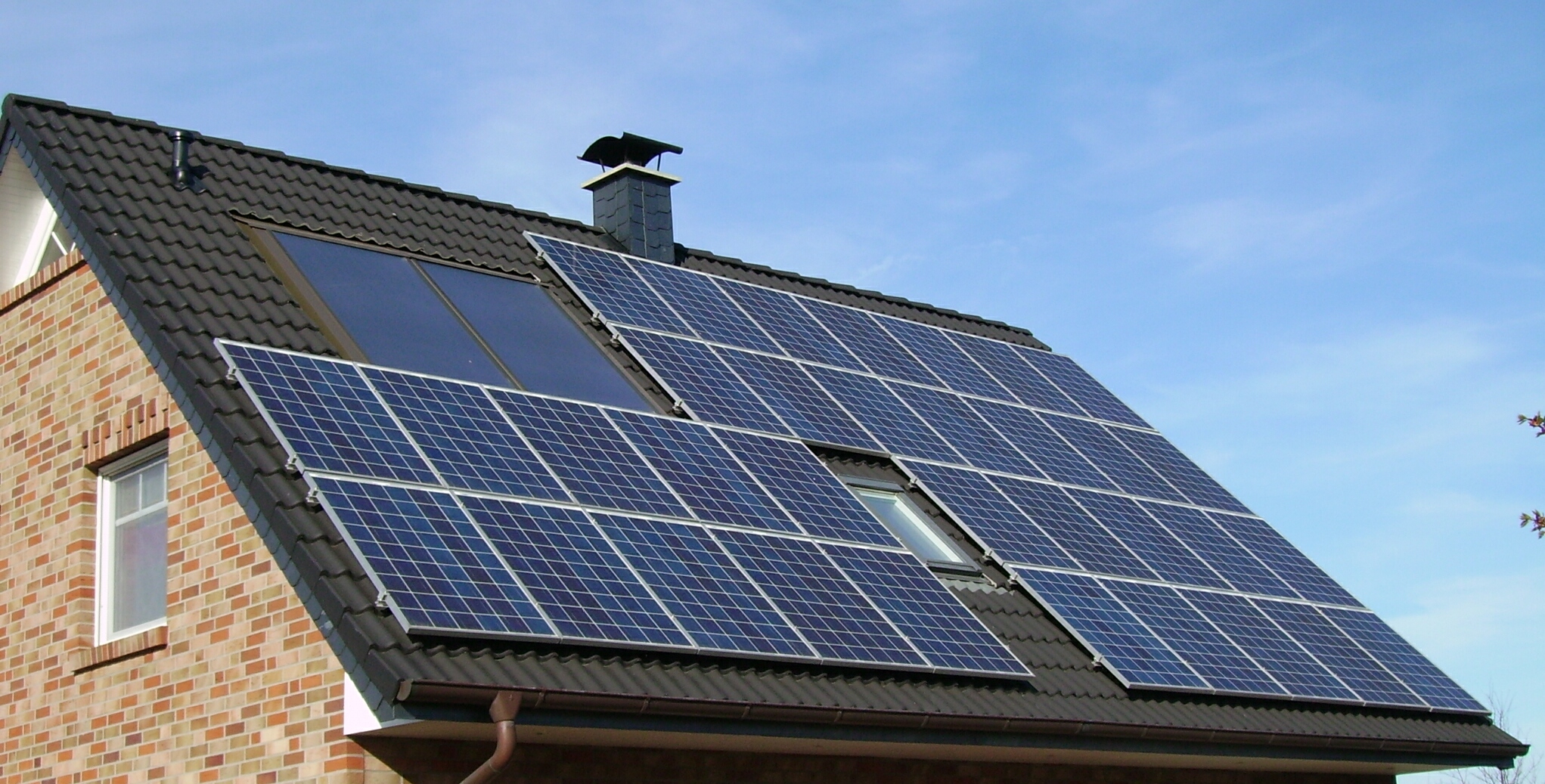 Solar Buffalo is a full-service solar provider that brings residents and homeowners of Western New York the many benefits of solar energy. Are you thinking about solar energy for your home? Consider Solar Buffalo.
Our experienced team of engineers and solar panel installers will work with you step-by-step to make sure you get the very most out of your home solar energy system. That means cost savings, 100% return on investment, and renewable and sustainable energy that is good for your home and the environment.
Don't wait to get started with solar energy. The sooner you have solar energy panels installed at your home, the faster that you will reap the many benefits of solar electricity. Call us today for a free consultation and home assessment.
Request a Free Estimate!
Home solar panel installation experts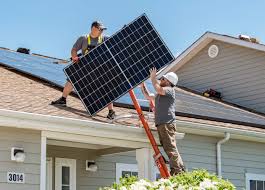 Thanks to years of experience in Western New York, Solar Buffalo's expert design team and engineers will help you get the most out of your solar panels. As part of our free site assessment and consultation, we conduct a thorough evaluation of your home and provide a customized quote based on your home's dimensions and energy needs.
With a free consultation from Solar Buffalo, we also show you the huge savings of choosing solar energy and walk you through financial options to suit your budget.
Our fully certified and licensed solar energy installation experts finish most installation projects in a day. After that, Solar Buffalo will make sure your solar energy system conforms to local regulations. Then you reap the rewards of solar energy.
Affordable rates and financing that save you money
If you think that having solar energy panels installed at your home is out of your price range, you might be surprised. Solar energy has never been more affordable, Thanks to the advancement of financing, manufacturing, and technology, the cost of solar energy panels and systems have dropped significantly in recent years. Solar Buffalo can show you just how much through a free consultation.
Additionally, a variety of financing options and tax credit opportunities make solar panel installation even more attainable for homeowners. Solar Buffalo offers customers the opportunity to buy their solar energy system outright or with a loan. We also have lease and pay-as-you-go (PPA) options.
Now more than ever, going solar means more 'green' in your pockets.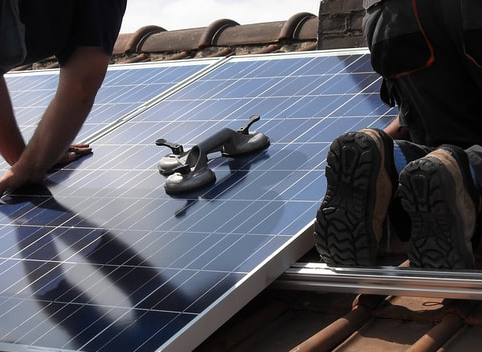 How residential solar energy works with Solar Buffalo
​Solar power is a reliable source of heat and energy that is proven to reduce energy bills and deliver a huge return on your investment.
In very simple terms, this is how solar power works:
Photovoltaic solar energy panels capture sunlight.
An inverter then converts that energy into a current.
The home's electrical panel then feeds the energy from the inverter into the house's circuits.
Going solar does not mean you have to change your lifestyle. Solar energy systems produce electricity when it is in demand – during the day – to heat and cool your home and provide electricity for other daily needs.
Solar energy even works in and Buffalo, Western New York, and the northeast, where sunlight is variable. No worries, you'll have enough juice to watch the Bills on television every Sunday!
Call us today to set up a free consultation with Solar Buffalo to learn more.
The benefits of going solar
Solar power is the fastest growing green energy solution in the USA. There are many advantages of investing in solar power with Solar Buffalo. Consider:
Having a solar energy system installed will lower your electric bill significantly or eliminate it altogether. Some solar energy users even make money in credits from their local utility company when they don't use all the electricity produced by their solar panels. No matter, solar energy homeowners save hundreds of dollars monthly and thousands over the course of many years. Think about the future!
There many governments incentives for going solar. A large chunk of what you pay for solar energy installation and equipment you will get back fast thanks to federal, state, and local rebates and tax credits.
Adding solar panels to your home will increase its value when you decide to move or sell your home. Your house will sell faster and for more money.
With solar Purchase Power Agreements (PPA), you can purchase an entire solar power system for little or no money down. Solar Buffalo offers a variety of financial options to get you started with solar energy.
Solar energy is a safe investment. It is sustainable and renewable, and will never run out. As long as the sun shines you will have electricity and save money.
Many solar energy panel manufacturers provide warranties of 20-25 years, and guarantee strong performance after 25 years. Call Solar Buffalo to schedule a free consultation and receive more information on solar panel options.
You will no longer have to guess from month-to-month or year-to-year about your electric costs. With solar energy, you will pay about the same everything month and you will save.
Going solar is environment friendly because it is clean energy. Reducing use of electricity makes for cleaner air, water, and soil, and lessens the amount of toxic gasses in the air that cause catastrophic climate change, severe weather, and global warming.
There is little maintenance necessary to keep your solar power system running optimally. Sit back, relax, and enjoy the benefits.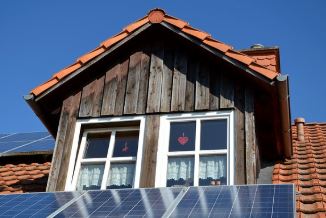 Four reasons to choose Solar Buffalo
Solar Buffalo takes you step-by-step through the process of installing a solar energy system. We start with a free consultation and home assessment, provide a customized quote, and work with you on financial options to help you get the most out your solar power.
Solar Buffalo employs a team of licensed and certified solar panel installers with extensive experience serving homeowners in Buffalo and Western New York.
Solar Buffalo installs only the highest quality solar panels, equipment, and hardware at homes and residences in Western New York.
Solar Buffalo takes the stress out of solar panel installation by ensuring that your finished job is permitted and meets all local codes and regulations.
​What are you waiting for? Aren't you sick and tired of paying for rising electric costs? Investing in solar is one of the smartest home improvement decisions you can make. Give Solar Buffalo a call to learn about your home solar potential.